Digital Marketing Agency Include

PPC Marketing
Our digital marketing expert are designed to meet the needs of our clients and their market condition. We provide up-to-date, Pay Per Click services that include: Paid Search Ads, Video Advertising, Display Ads, Pay per click Remarketing and Social Advertising.
Crystal Clear SEO deliver results that help our clients achieve their business objectives. Our Expert manage our clients' accounts on a daily basis and monitor bid prices and budgets to ensure that we are maximizing ROI.
Our outstanding results are due to our complex and tailored approach which includes a detailed overview of our client's business and aspirations for Pay Per Click advertising, as well as a review of options featuring a prioritized list of recommended activities.
Types of PPC Marketing :-
Paid Search Advertising
PPC Remarketing
Social Advertising
Display Advertising
Video Advertising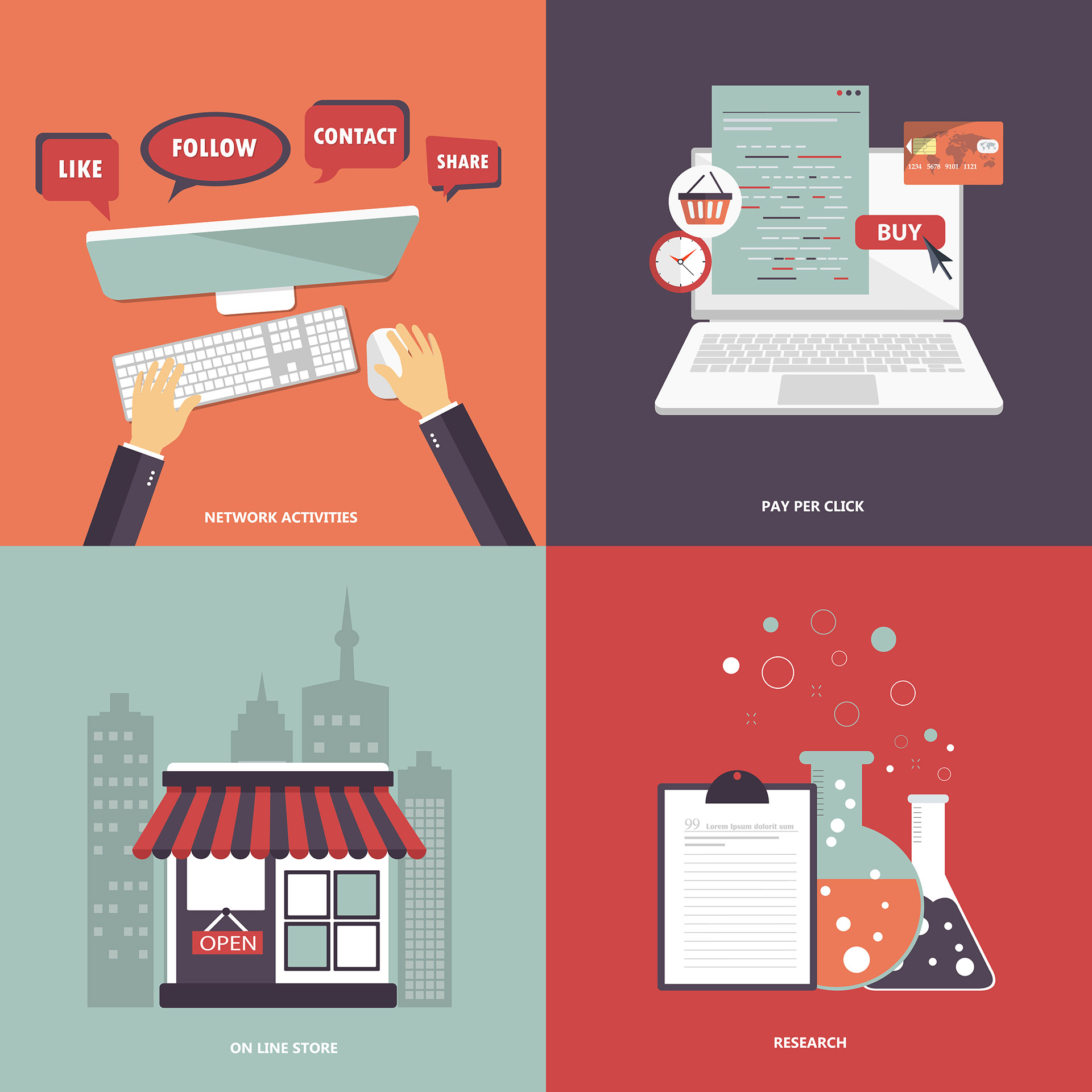 Email Marketing
Email Marketing provides an effective connection with your targeted audience and gives you the best return on investment. Reach out to your current and potential customers and keep them updated on your company's latest deals and news.
Marketers agree that email is a key to business, especially for ROI and developing long-lasting profitable relationships.  A personalized, segmented and targeted email marketing campaign is important for brand awareness and drive conversions.
Our experts use tools, strategy, implementation and result tracking in order to achieve the best possible brand engagement.
We can take care of your complete email marketing strategy from template design to tracking and reporting.
We are a full service Social Media Marketing agency. Our Social Media Marketing experts can help you establish your business objectives, identify your target audience, create engaging. they will share-worthy content and finally integrate your social media with all other aspects of your online presence.
Our Social Media Marketing Expert specifically conceived for your brand and your audience. You'll get fully supported and managed social programs, content planning (and generation), blogger outreach. You will also get video distribution among other services that aim to attract new customers and increase your profitability.
Our Social Media Services give you the possibility to connect and share information leading to an increase of the brand's, product's or service's awareness. The results of Social Media Advertising are reflected in the number of re-tweets, shares, comments, likes and views.
Social Media Marketing encourages user-generated content from within the most popular social media platforms such as Facebook, Google+, Twitter, Pinterest and LinkedIn.
Marketing is to make the right offer at the right time and in the right place. Today, your consumers are online: hanging out in social media(Like FB, IG), Searching on google, staying updated on news sites & blogs, when they have a need.
We are Digital Marketing Agency and have the ability to manage everything from SEO, marketing campaigns, ongoing PPC, SMM, Email, Digital & Online Marketing.